Posted 22 February 2022
Alleviate – creating an online community for pain research data
The Alleviate project is creating a data hub for pain research. They are looking for people in the UK living with any type of pain, or a carer of someone with pain. People who are interested to learn more about the project are invited to join the Alleviate online pain community. You can sign up to their email newsletters and learn about involvement opportunities here: http://eepurl.com/hQjfO9
Further information can be found at https://www.hdruk.ac.uk/helping-with-health-data/health-data-research-hubs/alleviate/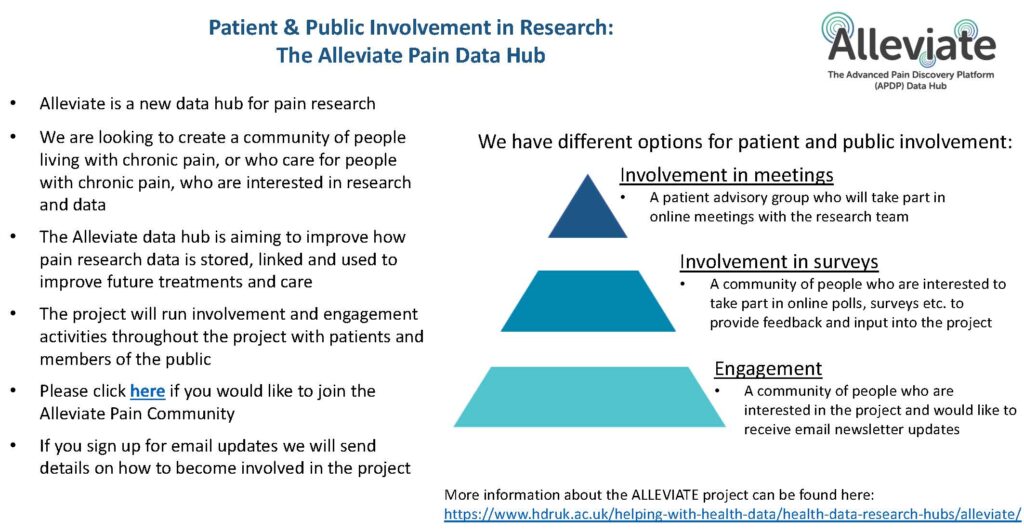 ---
Posted 23 January 2022
Beth's Half-Marathon Fundraiser
We had another fantastic email hit our inbox, with an offer to run a half marathon in support of the Vulval Pain Society! Thank you sooooo much!

Please do support the wonderful Beth on her Go Fund Me page, available now for your kind donations. And please share her Go Fund Me page if you can. Thank you.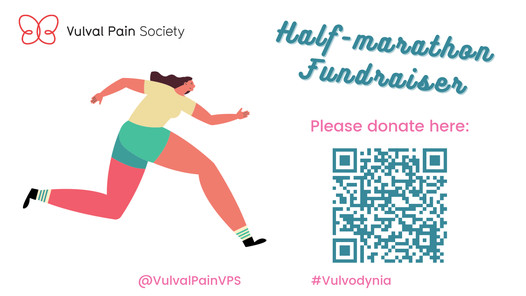 ---
Posted 23 January 2022
Samantha's Januhairy Fundraiser
We've had a wonderful offer of support – Samatha's Januhairy Fundraiser!
Samantha writes:
" I live with a rare condition known as Vulvodynia and potentially another rare condition of Interstitial Cystitis (awaiting diagnosis for this one). Both are painful conditions that vary from person to person and affect people daily. I will be doing Januhairy for the whole month of January, which will involve not cutting or shaving or waxing any of my body hair, to help raise awareness of these conditions that need more research and publicity."
For more info or if you can donate whatever small amount you can, visit Samantha's page. Thank you! (Team VPS are doing a happy dance)!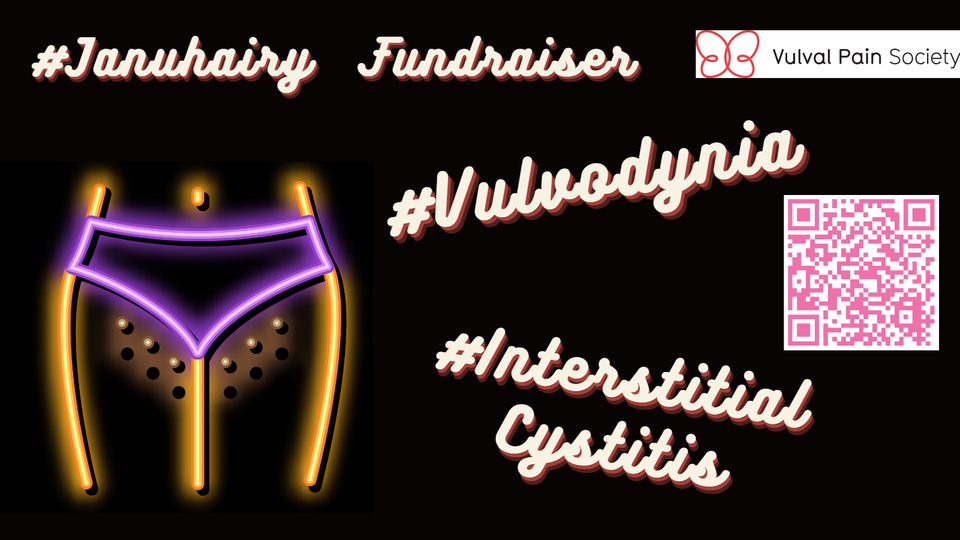 ---
Posted 16 December 2021
CANCELLED – Vulval Pain Society Conference, February 2022
It is with great sadness that we must announce that the Vulval Pain Society Conference on the 19 February 2022 has been cancelled. There is still a huge amount of uncertainty and the possibility of last minute changes are very real, so the risks are too great for us to proceed with the meeting. We appreciate your support and understanding, this has not been an easy decision to make and we look forward to seeing you soon face-to-face.
Many thanks
The VPS Management team
---
Posted 14 December 2021
Watch the recording of our live stream: 'Yoga for Vulvodynia', Wednesday 8 December 2021
It's time for a practical live stream! And we are excited to welcome back Yoga and Meditation Teacher Ameneh Bahadouri.
COVERING:
Breathwork to down-regulate the nervous system
Meditative yoga suitable for all levels
Guided meditation
---
Posted 06 December 2021
CANCELLED – London Vulval Pain Support Group meeting, Saturday 11 December 2021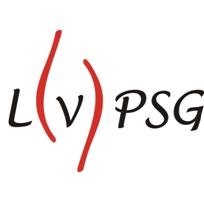 Due to unforeseen circumstances the London Vulval Pain Support Group's meeting of Saturday 11 December 2021 has regrettably had to be cancelled.
For further updates, including details about the meetings and dates for meetings in 2022, please visit the LVPSG website at https://sites.google.com/site/londonvpsg/meetings. Thank you for your patience.
---
Posted 11 November 2021
Watch the recording of our live stream: 'Is supported pain self-management your first choice or last resort?', 10 November 2021
OUR GUEST: Pete Moore – Creator of the Pain Toolkit
Pete knows what it is like to live with pain and self-manage.
His creation, the Pain Toolkit, is used extensively in the UK and been adapted for Europe, America, Australia, New Zealand and Canada. In the UK alone, 950,000 copies have been printed and are in circulation. It has been translated into 16 different languages.
---
Posted 28 October 2021
Watch the recording of our live stream: 'Patient Voices Special', 27 October 2021
Watch a frank discussion on:
living with vulval pain
experiences of accessing appropriate healthcare and treatment
self-management and recovery
changes patients want to see
support group better practices
---
Posted 22 October 2021
Join us at the GAPPA UPLiFT Conference on 2 November 2021, 5.00pm GMT / 1.00pm EDT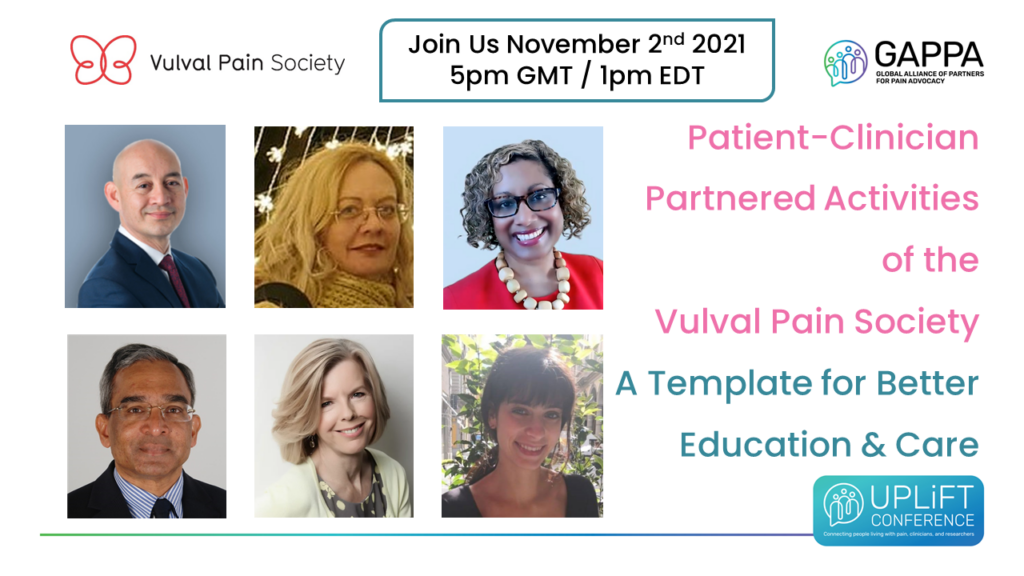 We are excited to announce that the VPS will be presenting at the GAPPA UPLiFT Conference on 2 November 2021 at 5.00pm GMT / 1.00pm EDT. GAPPA, the Global Alliance of Partners for Pain Advocacy, is part of IASP, which is the International Association for the Study of Pain.
As a collaborative team of multidisciplinary clinicians, a researcher and expert patients, we will be sharing a transferable template and models for better education and care.
The conference is open to all clinicians, health professionals, researchers and patients.
You can register at https://conference.gappapain.org/registration/
and find the full schedule at https://conference.gappapain.org/schedule
---
Posted 17 September 2021
Watch the recording of our live stream: 'Bladder Pain Syndrome', 15 September 2021
Dr Winston de Mello Pain Medicine Consultant, and our Trustee, discusses Bladder Pain Syndrome and Interstitial Cystitis.
COVERING:
Definition of Bladder Pain Syndrome
Symptoms
Causes and triggers
Why it's difficult to diagnose
Treatment and management
---
Posted 23 August 2021
Watch the recording of our live stream: 'The Sleep and Physical Health Connection', 18 August 2021
Dr Shreena Unadkat – Clinical Psychologist and Senior Lecturer covers:
Basic sleep science
The psychology of broken sleep and the connection to physical health, and pain
What we know about people's perception of sleep
Dr Unadkat answers attendee questions live, for those living with pain, experiencing sleep challenges, and for clinicians and other health professionals.
---
Posted 05 August 2021
Watch the recording of our live stream: 'An Algorithm for Healthy Skin', 4 August 2021
DR KAREN GIBBON Consultant Dermatologist and vulval skin specialist is back!
This time she introduces people with vulval or genital skin conditions to an algorithm that can help doctors better understand them and their symptoms so they can get the correct treatment.
If you're a GP, pelvic health clinician, or dermatologist, this is a great flowchart to help you decide on an appropriate care pathway for your patient. And as a patient you can show this to your doctor or healthcare professional so best care route can be determined.
---
Posted 23 July 2021
Watch the recording of our live stream on Pudendal Neuralgia from 21 July 2021
MARION JONES the Founder of Pudendal Neuralgia Awareness UK chats with Vulval Pain Society Trustee DR WINSTON DE MELLO Pain Medicine Consultant, and former adviser at Pudendal Hope (Health Organisation for Pudendal Education).
---
Posted 07 June 2021
Vulval self-examination leaflet for women at increased risk of vulval cancer
The BSSVD in collaboration with Manchester University have produced a leaflet which shows how to perform a vulval self-examination to check for abnormalities:
---
Posted 05 May 2021
Participants needed for study looking at the employment experiences of people living with chronic pain in Scotland (Heriot-Watt University, UK)
Do you live with chronic pain?
Do you work in science or technology?
Are you in charge of employment policies?
Do you know or represent an organisation related to gender or disability issues?
If you answered 'yes' to any of these questions, and you're living or working in Scotland, you would be eligible to take part in a study looking at the employment experiences of people with chronic pain in the science and technology sector.
Participation involves one 30-45 minute interview which would be carried out online or over the telephone, depending on what is most convenient for you.
To find out more about the study, see our Research needing participants page.
---
Posted 27 January 2021
Vulval Pain Society Conference 2020 – change of date to 9 October 2021
Due to coronavirus concerns the date for our conference in October 2020 has now been postponed to 9 October 2021:
WHEN
Saturday 9 October 2021, 9.00am – 4.00pm
WHERE
Friends House
173 – 177 Euston Road
London
NW1 2BJ
Opposite Euston station
Within walking distance of King's Cross and St Pancras International stations
Watch this space for further details!
---
Posted 06 October 2020
Amazon Smile
If you shop at Amazon, you can now raise funds for us by using Amazon Smile and they will make a donation to the Vulval Pain Society. Just follow the link and choose us as your beneficiary (our charity number is 1118118).
You can find Amazon Smile at https://smile.amazon.co.uk/ch/1118118-0
---
Posted 04 September 2020
Video of Facebook Live Q&A of 20 August 2020 with Sheren Gaulbert and Laura Rathbone von Meurs
'Compassionate care, not just clever care'
VPS trustee Sheren Gaulbert and specialist physio and clinical educator Laura Rathbone van Meurs discuss the challenges met by those experiencing vulval pain when accessing healthcare – and how physios and clinicians can better support someone with vulval pain and deliver more compassionate care.
You can watch the video here.
---
Posted 01 April 2020
VPS article on vulvodynia is published in Pharmacy and Northern Ireland Healthcare Review
In 2019, we were invited to contribute a two-page article on vulvodynia to Scottish Pharmacy Review, Welsh Pharmacy Review and Northern Ireland Healthcare Review, which are publications aimed at healthcare professionals.
This article has now been published in all three reviews and is available for all to read as a PDF on the VPS website. Healthcare professionals can also read the article on the Northern Ireland Healthcare Review website (pages 34 and 35).
---
Posted 12 November 2019
Welsh Marches Vulval Pain Support Group – notice of new address
Please note that the Welsh Marches Vulval Pain Support Group, which covers the areas of East Wales, Cheshire, Shropshire and Hereford, now has a new address.
The administrator for the group has asked us to pass on the following information:
'The Welsh Marches Vulval Pain Support Group is now much easier to join – simply go to https://groups.io/g/wmvpsg.
I look forward to accepting your requests to join.'
---
Posted 22 August 2019
Guardian article on vulvodynia
The VPS has contributed to and features in an article on vulvodynia in UK newspaper The Guardian. The article is included in today's printed edition of the paper (22 August 2019), or you can read it on The Guardian's website.
---
Posted 03 July 2019
VPS is in Bella magazine!
We're featured in an article on vulvodynia in next week's print edition (9 July 2019, p42, on sale until 8 July 2019) of the UK women's weekly magazine Bella. The article covers the condition and also includes a personal history from a brave volunteer.
---
Posted 02 July 2019
NHS leaflet on coping with vulvodynia
Living with vulvodynia is an NHS leaflet produced by King's College Hospital which discusses the impact of vulvodynia on your daily life and outlines approaches to managing the pain and improving your quality of life, with a particular focus on psychology and the relationship between mind and body.
The leaflet appears here by kind permission of IMPARTS (Integrating Mental & Physical healthcare: Research, Training and Services). Written by Drs Amy-Kate Hurrell and Jennifer Rundle, with special thanks to Dr Sarah Walsh and patients.
---
Posted 12 February 2019
Article on vulvodynia in Stylist magazine
The VPS has recently contributed to and features in an article on vulvodynia in the weekly women's magazine Stylist.
The article details one woman's journey with vulvodynia and can be found on the Stylist website.
---
Posted 17 July 2018
Supporter Natalie successfully completes half marathon for VPS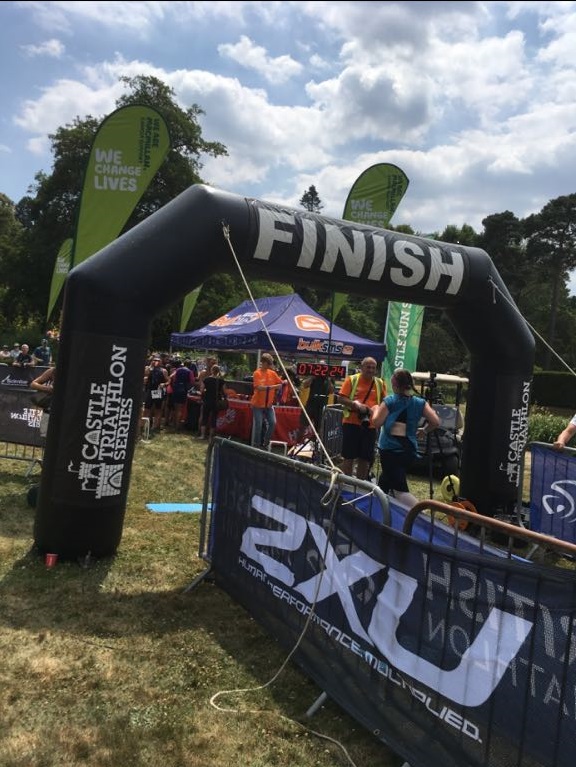 A huge 'well done' and 'thank you' to VPS supporter Natalie Pougher, who took part in the Hever Half Marathon at Hever Castle, Kent on Sunday 8 July 2018 in order to raise funds for the VPS, successfully completing the event despite sweltering weather (apparently 31C on the day!).
If you're interested in making a donation, there's still time to do so if you visit Natalie's fundraising page, where you can also find more details about the event.
You can read more about Natalie's personal journey with vulvodynia on her blog.
---
Posted 09 July 2018
British Society for the Study of Vulval Disease 2018 Meeting
The BSSVD is a medical specialist society aiming to support the advancement of care and research in vulval disease. The society has over 160 members from various specialties including Gynaecology, Dermatology and Sexual Health. Their annual conference in May 2018 was in Salisbury. In parallel with the society's conference there was a meeting for GPs which was well attended. The members of the BSSVD gave presentations on various skin diseases including lichen sclerosus, lichen planus and vulval pain. Abi Kingston, Consultant Gynaecologist at Salisbury Hospital, was the events organiser.
The Vulval Pain Society is recognised as a support group by the BSSVD and we were able to have a stand at the conference which was warmly received by the delegates. There is overwhelming support for the VPS by delegates and many refer patients to our site. Kay Thomas gave a presentation to the AGM on the work of the VPS and mentioned many women's frustrations at the gap between the research that is produced by the medical community and the dissemination of information to patients.

We are very grateful to the BSSVD for their support to us. If you have any points you would like us to raise with them, please let us know.
---
Posted 11 October 2017
#ItsNotInYourHead: campaign to raise awareness about provoked vestibulodynia
The Women's Health Research Institute in Vancouver, British Columbia have asked us to pass on news about #ItsNotInYourHead, a campaign which they have just launched to raise awareness about provoked vestibulodynia.
You can watch the campaign's short animated video here, or visit their page on Facebook.
---
Posted 26 September 2017
VPS is in The Independent!
The VPS has contributed to an article about vulvodynia appearing in UK newspaper The Independent. You can read the entire article on The Independent's website.
---
Posted 16 August 2017
What is the vulva?
A basic guide to the different parts of the vulva, location and function. The page includes a labelled colour photo of the vulva (so may not be safe for work), plus a full text description of each of the structures indicated in the photo.
There's also a quick guide for health professionals to carrying out a vulval examination, and for patients, there's a link to our Vulval self-examination page, which has a labelled black and white line diagram of the vulva.
The new page can be accessed from our main menu at What is the vulva? or by clicking on the green square above this text.
---
Posted 15 June 2017
Report from Your Pelvic Health Women's Coffee Morning held at Redruth, Cornwall on Saturday 10 June 2017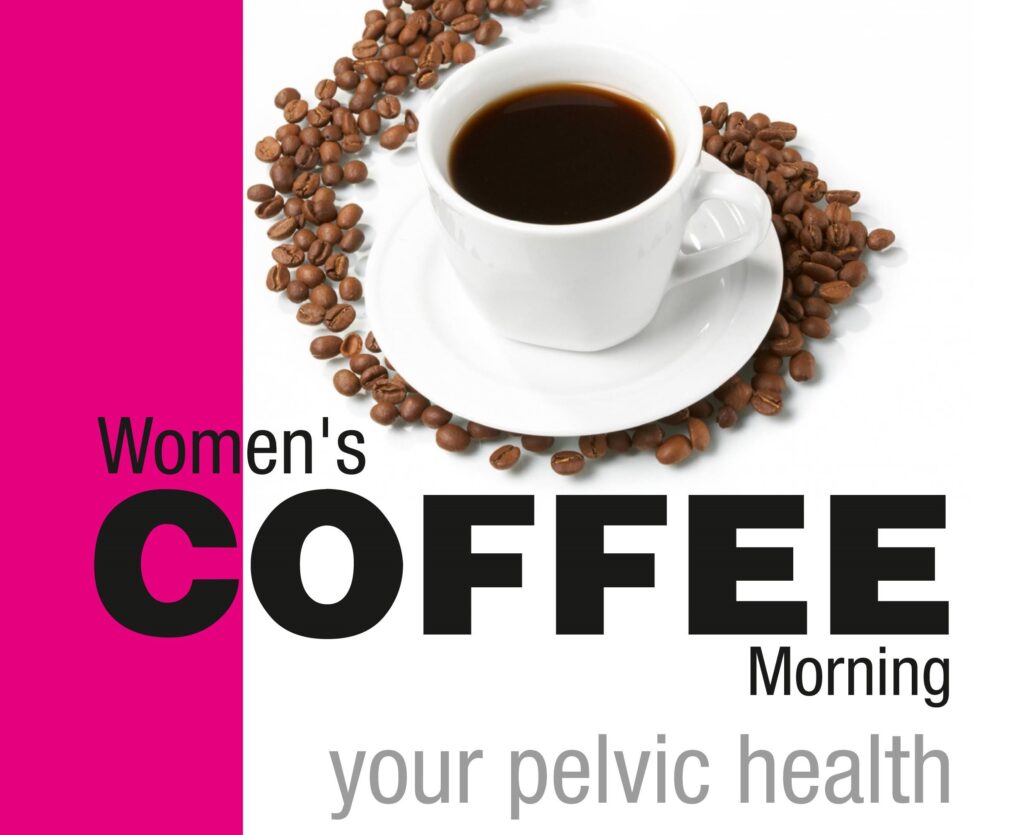 Dr Liz Venner, Associate Specialist in Dermatology at the Royal Cornwall Hospitals NHS Trust has very kindly sent us a short report following the Your Pelvic Health Women's Coffee Morning which took place in Camborne in Cornwall on Saturday 10 June 2017. The article summarises the presentations given by Dr Lisa Haddon, Consultant Sexual Health Physician, Dr Anna Weiss, Consultant Anaesthetist/Pain Consultant, Ms Rachel Collett, Women's Health Physiotherapist and Dr Venner herself.
You can read the article on the VPS website.
---
Posted 06 June 2017
Cosmopolitan article on vestibulodynia
The VPS has been featured in women's magazine Cosmopolitan in an article on vestibulodynia. You can read the entire article on the Cosmopolitan website.
---
Posted 13 February 2017
Finding a vulval clinic page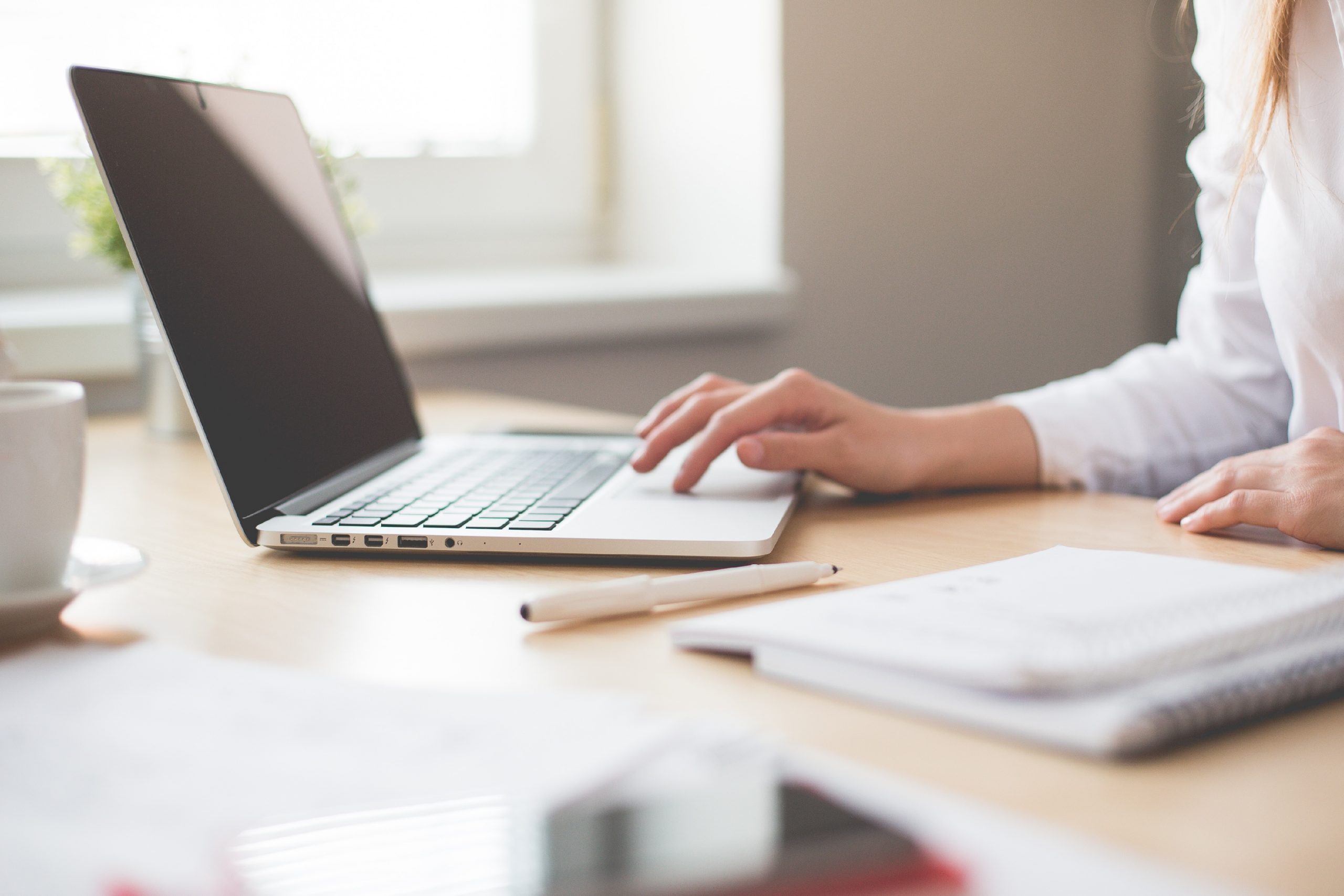 If you're looking for a vulval clinic in the UK, you can now access the link from our main menu at Finding a vulval clinic.
---
Posted 15 February 2017
Podcast and transcript now available for 'Airing Pain' programme on vulvodynia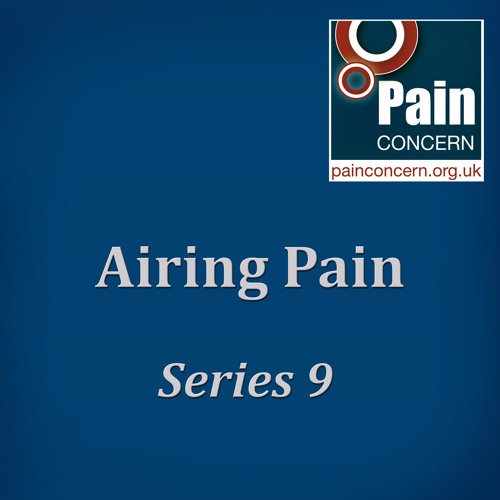 If you missed the recent Airing Pain radio programme on vulvodynia, you can now access the audio podcast from the Pain Concern website. Pain Concern's thirty-minute programme features Dr Winston de Mello, Dr David Nunns and Dr Rebekah Shallcross talking about vulvodynia.
A transcript of the programme is available on the VPS website if this is more convenient.
For more information on the programme, read on, or you can listen to the trailer at https://t.co/ff9BI4r8X6.
Pain Concern have very kindly sent us the following description of Airing Pain Programme 87:
Airing Pain Programme 87: Vulvodynia
From diagnosis difficulties to defining gender: the effects of vulvodynia on women today
This edition has been funded by a grant from the Women's Fund For Scotland.
Vulvodynia is a nerve-based pain, often described as a burning or stinging sensation, which affects the vulva. 1 in 7 women are estimated to experience vulvodynia at some stage during their life and the condition can be very distressing to live with, impacting on everything from clothing choices to relationships.
Dr Winston de Mello explains why many women with vulvodynia experience difficulties on the path to diagnosis and why GPs under pressure create a 'postcode lottery' for those in pain without any visible symptoms.
Dr Rebekah Shallcross describes what she found in her research into women's experiences of vulvodynia, including sexist treatment by some healthcare professionals, a lack of awareness of the condition within the medical community and the stigma associated with genital pain. The role played by penetrative sex in social constructions of female identity can create feelings of guilt and shame in patients with vulvodynia where physical intimacy is problematised by pain, feelings which Dr Shallcross links with historical gender inequality and patriarchal attitudes towards sex.
Gynaecology consultant Dr David Nunns discusses the importance of the 'four Ps' in patient treatment and improving the lives of those with vulvodynia: patient education, pain modification, physiotherapy and psychological support. Plus the importance of discourse in raising awareness and reducing pain and associated stress.
Contributors
Dr Winston de Mello, Consultant in Anaesthesia and Pain Medicine, University Hospital of South Manchester
Dr Rebekah Shallcross, trainee clinical psychologist and a research associate at the University of Manchester
Dr David Nunns, gynaecology consultant at Nottingham City Hospital. He is a trustee of the Vulval Pain Society.
More information
For more information and support on vulvodynia, visit the Vulval Pain Society at www.vulvalpainsociety.org.
---
Posted 02 December 2015
Transcript and references now available for VPS Podcast 4 – Physiotherapy treatment for vulval pain
You can now read the transcript for VPS Podcast 4, which is Women's Health physiotherapist Helen Forth's podcast on physiotherapy for vulval pain, at Transcript of VPS Podcast 4 – Physiotherapy treatment for vulval pain: a presentation given by Helen Forth.
We've also posted a full list of the references Helen uses in her presentation at References for VPS Podcast 4 – Physiotherapy for vulval pain: a presentation given by Helen Forth. The original video presentation itself and MP3 audio recording are of course still available on our Podcasts page.
---
Posted 28 October 2015
The Vulval Pain Society Handbook (4th edition)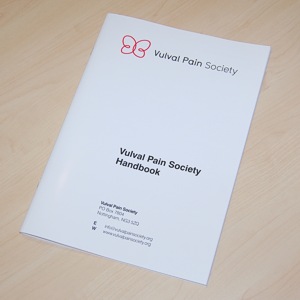 The VPS publishes its own detailed handbook covering most aspects of vulval pain, including strategies for treatment and management. Aimed at both patients and clinicians, the book includes chapters written by healthcare professionals with a specialist interest in vulval pain, plus some patient perspectives.
The VPS Handbook was fully revised and updated in November 2011, is 62 pages long, and is available in paperback from the VPS for £10 (£15 if ordering outside the UK). All money raised from handbook sales goes towards the costs of running the VPS – we are a charity run entirely by volunteers.
You can read more about the VPS Handbook or order a copy elsewhere on this website.
---
Posted 08 October 2015
BBC Radio 1 Newsbeat vulval pain feature – website item
Here's a link to the BBC website item on vulvodynia written to accompany the BBC Radio 1 item on vulval pain which is on air today. For details of the radio item itself, see the blog entry below.
---
Posted 07 October 2015
BBC Radio 1 Newsbeat – feature on vulval pain
We have just been informed by the BBC that the Radio 1 feature on vulval pain is provisionally scheduled to air, subject to the BBC's news agenda, on Radio 1's Newsbeat programme on Thursday 8 October 2015 at 12.45 pm and 5.45 pm, UK time.
Newsbeat is broadcast on BBC Radio 1 and BBC Radio 1Xtra. You can listen to BBC Radio 1 on 97 – 99 FM, on DAB or online on their player. BBC Radio 1Xtra can be found on DAB or online on their player. You can also listen to the programme after the Thursday broadcasts by visiting the BBC Radio 1 Newsbeat website.
Please be aware that as this is a BBC programme, the VPS does not have editorial control, so the views of the contributors will not necessarily reflect those of the VPS.
---
Posted 02 April 2015
Smears without Tears: new revised smear guide now available for download!
We're very happy to announce that you can now download our brand new, fully revised leaflet version of Smears without Tears, our patient's guide to making a speculum exam more comfortable. The guide offers physical, practical and psychological tips for getting the best out of smear tests and other speculum examinations and minimising any possible discomfort or distress. It's aimed chiefly at women with vulval or vaginal pain, but we think the guide may be helpful for anyone who is uncomfortable with smear tests. Smears without Tears has been jointly developed by the Vulval Pain Society and the London Vulval Pain Support Group, from whose site the guide can also be downloaded.
Download Smears without Tears: A woman's guide to making a speculum examination more comfortable
---
Posted 13 March 2015
VPS Webinar with David Nunns, 'Vulvodynia research update' – full video presentation now viewable online
You can now watch the full video recording of the very first VPS webinar held on 16 January 2013. In this webinar, Dr David Nunns of the VPS discussed contemporary vulvodynia research, including the use of enoxaparin injections and Melissa Farmer's groundbreaking 2011 study in which vulvodynia symptoms were reproduced in mice.
Watch David Nunns' presentation, 'Vulvodynia research update'
---
Posted 03 October 2014
VPS Webinar with Krystal Woodbridge, 'Maintaining Intimacy' – presentation now viewable online
For anyone who missed Krystal Woodbridge's webinar on Wednesday 1 October 2014, or who attended but would like to see it again, the webinar itself and the Q & A session following it can now be viewed on our Past VPS Webinars page, or by clicking on the links below.
Technical problems with watching the webinar or Q & A? Please let us know at info@vulvalpainsociety.org.
---
Posted 07 April 2014
Listen to 'Airing Pain: The power of the mind' podcast
UK pain charity Pain Concern produce Airing Pain, a series of audio podcasts dealing wtih different aspects of pain from both the patient's and the health professional's perspectives. Listen to Programme 47: The power of the mind, which looks at new techniques using both the brain and the mind to control pain. You might also be interested in the many other programmes available in the series. All the podcasts can be played online, or downloaded from the site for later use. Transcripts are available for some of the programmes as well. Happy listening!
---
Posted 22 September 2013
Painful Sex vs 'Normal' Sex: The Differences Explained With Food
Women4Real have recently released a short video which was made to raise awareness of vulvodynia and painful sex. The video has been made independently of the Vulval Pain Society (VPS) by Sally Turner and Sabine Tyrvainen, who run Women4Real.
You can view Women4Real's film on YouTube here:
Here's what Women4Real have to say about the film:
"We wanted to make this short video:

1 To create a public conversation about painful sex and vulvodynia – issues which are under-reported and often misdiagnosed. We felt that by engaging with popular culture and using humour in our approach we would reach a wider audience through social media.

2 To acknowledge the millions of women affected by vulvodynia and painful sex and to give them a voice. We hope this video will help women share their experiences with others and will ease the isolation and embarrassment that is often associated with these issues.

3 To encourage women experiencing unexplained sexual pain, who may not have heard of vulvodynia, to contact the VPS for support and to get a correct diagnosis and the best treatment."

Further information about the project, including a media release and an FAQ, is available at www.women4real.com. We hope you find the video of interest and if so please share it via Twitter, Facebook and YouTube to help raise awareness of the issues.
---
Posted 17 September 2013
Garden party fundraising for the VPS
VPS supporter Andy Shelton has been fundraising for us in York with a garden party and garage café.
Andy writes:
"From the humble beginnings on the top of an ironing board the VPS has become a beacon of light to many women and their partners.
"This is why my family, friends and I have been fundraising for the last three years through a garden party in my back garden. Last year we had a 'Vintage Do' and this year it was 'Afternoon Tea'.
"At the parties we have a cafe that runs out of the garage. We sell crafts we have made throughout the year: bunting was very popular this year. We also had taster reflexology sessions from the dining room which were enjoyed by all the ladies that experienced them.
"We were blessed with good weather and through the amazing generosity of my family and friends, this year together we raised over £900! To celebrate our achievement I treated the VPS team to an afternoon tea at Betty's, which was lovely and we would recommend it to anyone visiting York.
"Discussion has already begun about what the 'theme' for next year might be!"
---
Posted 04 June 2013
Journey through Pudendal Neuralgia
Margaret Stubbs, who suffers from pudendal neuralgia (a form of pelvic nerve pain), has written a book, Journey through Pudendal Neuralgia, about her personal experience of the condition, including the various treatments she has tried. For further details about the book, including where to obtain it, read on…
---
Posted 04 November 2012
UPDATE: West Midlands Vulval Pain Support Group
We're very pleased to announce that the West Midlands Vulval Pain Support Group is now well under way. The group held its first meeting in Birmingham, and has decided to hold subsequent meetings there as well. The West Midlands Vulval Pain Support Group has been set up to provide confidential support and advice for women in the West Midlands suffering from vulval pain conditions such as vulvodynia and vestibulodynia.
Fon further details about the group, download the West Midlands Vulval Pain Support Group poster from this website. Alternatively, you can email Sarah, who runs the group.
---
Posted 27 June 2012
Personal experiences of vulvodynia
How do women deal with chronic vulval pain in real life? Journalist Sally Turner talked to women with vulvodynia and vestibulodynia to find out about their personal journeys with these conditions. You can read their real life stories on a new page on our website, Personal experiences.
---
Posted 11 February 2012
Talking helps skin
Consultants insist it really works but can talking about your emotions clear up bad skin? This article appeared in the Daily Mail on 23 January 2012, highlighting a new approach to skin conditions.
---
Posted 30 January 2012
Patient and doctor attitudes to pain
Are we speaking the same language? is an article which reflects on, and discusses, patient and doctor attitudes to pain and how to get the most from your consultation. The article was written by David Nunns.
---
Posted 30 October 2009
Article in The Guardian
The Sexual Healing section in the Guardian's G2 section (30 October 2009) responds to a query about painful sex. Read Pamela Stephenson Connolly's reply.