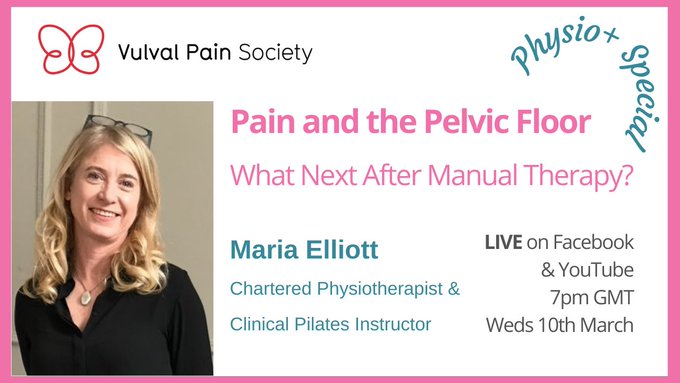 Maria Elliott is a Chartered Physiotherapist and Clinical Pilates Instructor, working with multidisciplinary pelvic health experts to provide integrated recovery programs. In this Vulval Pain Society Livestream Maria moves on from dilators for those with vulval pain such as vulvodynia, vestibulodynia, vaginismus to explore biopsychosocial factors and the whole person. Covering lifestyle, behaviours, sexual health and more.
Host: Sheren Gaulbert – Vulval Pain Society Trustee, Pain Science Educator, Therapist and former patient
1 in 7 experience vulval pain in their life, so the likelihood is that even if you are not aware, someone you know may be going through this pain right now or do so in future. Knowledge is power, it's time for change.